Home > The Depths (Introduction) > Soul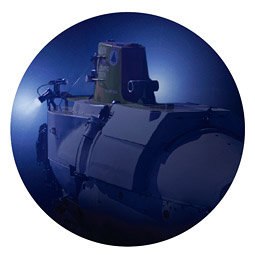 I have organized our in-depth study material around the two great commandments: "You shall love the Lord your God with all your , and with all your soul, and with all your mind, and with all your strength," and "You shall love your neighbor as yourself" (Mark 12:30-31). This provides a balance between your head and your heart, between doing and being. Watch for this area to grow.
NOTE: Blue links provide for on-line reading. Orange links help you make a purchase, usually at a great discount.
Books on Sytematic Theology

TOP]

Areas of study

Revelation
Inspiration
Historicity
Credibility of its Miracles

Inerrancy
Christologies
Deity of Christ
Humanity of Christ (Incarnation)
Messianic prophecies
Walter C. Kaiser Jr. – The Messiah in the Old Testament (1995)
Michael L. Brown – Answering Jewish Objections to Jesus: Vol. 3 – Messianic Prophecy (2003)
E. W. Hengstenberg – Christology of the OT & Commentary on the Messianic Predictions (1868) Vol. 1 | Vol. 2
Edward K. A. Riehm – Messianic Prophecy: Its Origin, Historical Growth, and Relation to New Testament Fulfillment (1891)
F. Delitzsch – Messianic Prophecies (1880)
P. J. Gloag – The Messianic Prophecies (The Baird Lecture for 1879)
Conception & Birth
Teachings
General
Parables
Discourses
Sermon on the Mount
The Agrapha (Possible sayings of Jesus not found in the canonical accounts of the Gospel)
Miracles
Trials
Death
Atonement
Reconciliation
Resurrection
Ascension
Present work
Return (Parousia)
For purchase:
For online reading:
Attributes of the Spirit
Glossalalia (Speaking in Tongues)
Gifts of the Spirit
Discerning one's spiritual gift(s)
The Fruit of the Spirit
Nature of God's Church
Nature of Christian Worship
Merrill F. Unger – Biblical Demonology: A Study of Spiritual Forces at Work Today (1995) A thorough and reverent examination of the passages of the Old and New Testaments, shedding light upon the invisible spiritual forces at work today.
Erwin W. Lutzer – The Serpent of Paradise: The Incredible Story of How Satan's Rebellion Serves God's Purposes (1996) Lutzer contends that we cannot properly understand Satan unless we first understand God. When we stand in awe of God, we will find it unnecessary to stand in awe of Satan.
Anonymous – The Satan of Scripture (1876).
General works on eschatology
Different Schools of Eschatological Interpretation
Surveys of the different schools
Amillennial
Preterist
Continuous Historical
Symbolic
Premillennial
Pre-Trib: Dispensational Premillennialism
Mid-Trib
Post-Trib: Historical Premillennialism (Chiliasm)
Postmillennial
Judgment Day
The Intermediate State
Resurrection
Eternal Life (Heaven)
Eternal Death (Hell)
Survey of interpretations
Eternal Conscious Torment
Annihilation (Conditionalist)
Books recommended for purchase:
Recommended for online reading:
Timothy F. Lull, ed. – Martin Luther's Basic Theological Writings (2nd ed., book & CD-ROM, 2004).
C. E. Braaten – Principles of Lutheran Theology (2nd ed., 2007).
Hans J. Iwand – The Righeousness of Faith According to Luther (2008).
Reformed theology
Description of:
Critiques:
Description of:
Critiques:
Geerhardús Vos – Biblical Theology: Old & New Testaments (1994) [TOP]


[Depths Index] [The Shallows] [Go on to Study Links]

[Our privacy policy] [DS Home]

©2011 DeeperStudy.com, All Rights Reserved